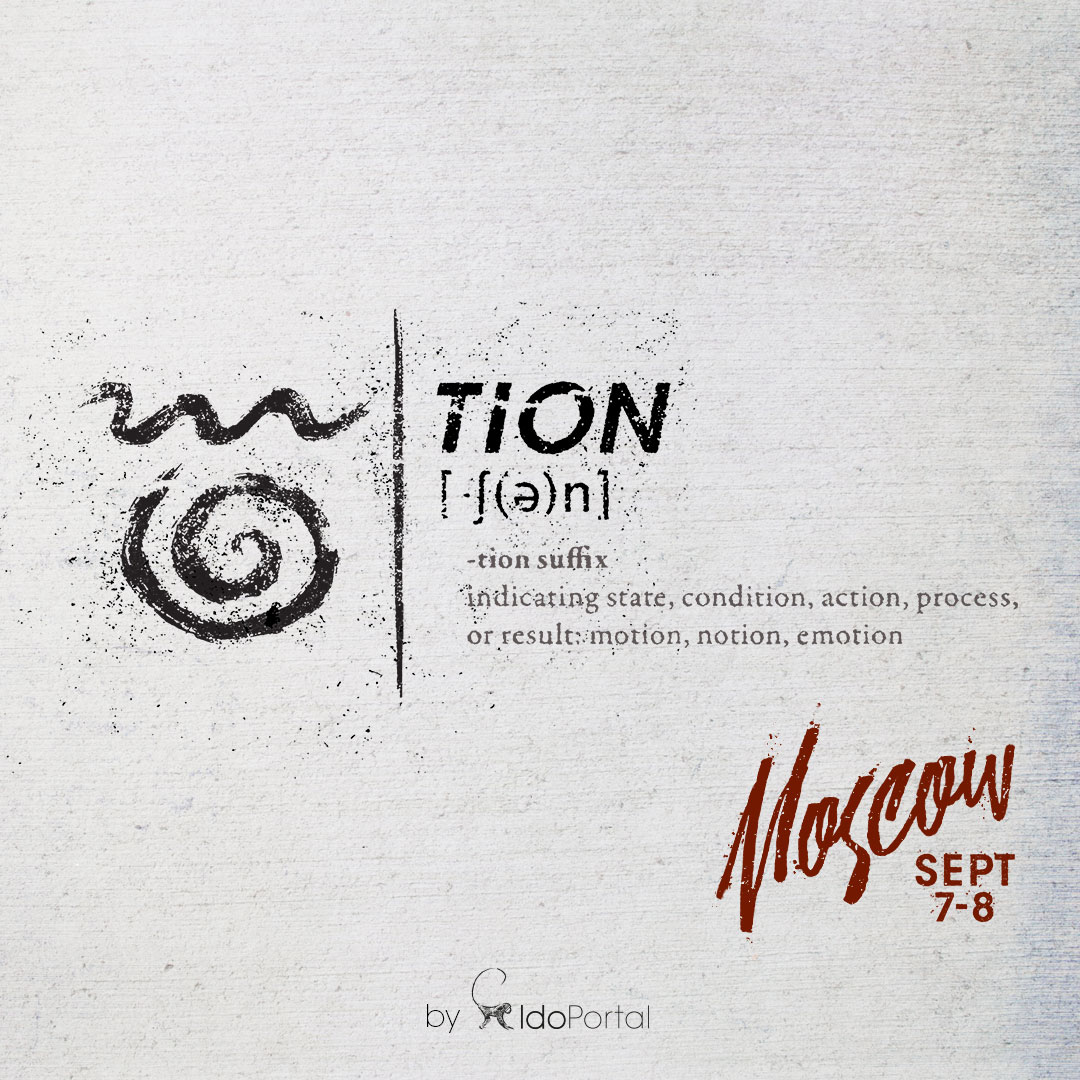 Motion Moscow
Boicovskiy Club 18
Nagatinsky 1-y passage, 15
(m. Nagatinskaya)

Sep 7 at 10:00 AM – Sep 8 at 6:00 PM
12 hours spread over 2 days, 10:00AM - 18:00PM on both days with a lunch break scheduled at 13:00-15:00
(Mo)Tion
-tion suffix

1. indicating state, condition, action, process, or result: motion, notion, emotion 

(Mo)tion is a two day opportunity to dive into the movement perspective - ideas and concepts put into practice in the form of tools, physical tasks, riddles, play and structured materials.

This seminar will introduce participants from all levels of exposure to different forms of practice and thinking on movement,
physicality and the body with reflections into our lives and being.

Movement is now recognized as the most potent force in developing our brains, bodies and awareness. 

* No prior experience with any form of physical practice is required. The materials are constructed in a way that will challenge all levels.


WORKSHOP SCOPE
Movement Perspectives - A lecture about about the approach, tools and conduct inside a cloud.
Non-Linear Strength - Exploring the use of unknown parameters in order to get stronger in unknown tasks.
Conditional, Oriented Play - Using physical tasks to manufacture instant learning, techniques, solutions, and growth.
Flooring - Soft body, soft floor. Participants will be taught techniques in order make the floor their ally and not another enemy. 
Coordination - The nature of the clumsy glitch and finding its resolution. 
Movement Terminology - Developing proper terminology; body softening vs stretching and more megapixels in your motion. 
Somatic Explorations - Learning to bring awareness into our practice and our lives through movement and stillness.
INSTRUCTION
All events are led by the Ido Portal Team. Ido's presence cannot be guaranteed in any occasion. 

Others
We recommend packing your own lunch. Getting food at certain locations can be problematic.
Make sure to bring with you: notebook, pen and loose fitting clothes suitable for movement. 
Please don't make a tight schedule before and after the event - flights, important meetings etc. Event may continue beyond schedule time.
Attendance conditional upon NDA signing. No refunds will be provided - take note.